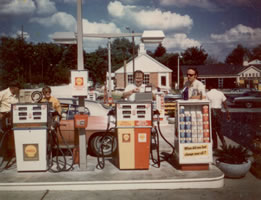 Fogle's Automotive Service was founded by Carl W. Fogle in 1971. Carl learned about cars and vehicle maintenance at an early age. As a teenager, Carl began working for his father at the two family owned Shell gas stations, pumping gas and performing light mechanical duties. As Carl's experience grew he was able to tackle more complex and difficult repairs to domestic, as well as foreign cars. After a few years, his name was well known as a Volkswagen specialist. It was during this time that Carl learned the value of an automobile, and how the right care and knowledge could extend the life and performance of any car or truck.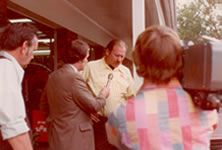 In the early 1980's, after Carl's family decided to close the gas stations, he moved his established auto repair business to the current location. Carl was determined to run his business so that it would truly offer value to the community. He promised himself to always provide outstanding professional service to his customers, regardless of how large his business grew. After several successful years of operation, Fogle's Automotive Service acquired a very solid reputation based on honesty, professionalism, quality of service, and value to the customer.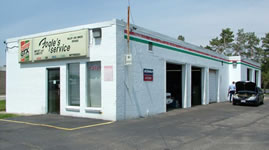 In 2004 Carl was able to retire when he sold Fogle's Automotive Service to Dmitriy Grinberg. Under Dmitriy's direction, Fogle's Automotive continues to satisfy existing and new customers alike. We are glad to offer additional services such as tire replacement or repair, exhaust system repair, and wheel alignment. Carl would often visit us and was still proud of the work that we do. Sadly, Carl passed in 2011, but we maintain the same quality service that he established many years earlier. We do not use traditional advertising methods - no newspaper or phone book ads. "Word of mouth" is basically our only advertising method and our business depends on our reputation. We value every customer and provide professional quality service for your automotive needs. Bring your car into Fogle's Automotive Service today for a free inspection and see what we can do for you!